Childcare Choices and 30 Hour Funding
At Tickton Pre-school and Play Pals we offer 30-hour funded childcare, with no additional or extra top-up costs to parents. For all information and to apply for your funding please visit the Childcare Choice website.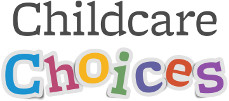 Find out more from: https://www.childcarechoices.gov.uk/


Helpline number: 03001234097
You will be eligible for the 30-hour funded childcare offer if:

You earn more than the equivalent of 16 hours at the national living wage or minimum wage per week: for example, £120 per week if you are 25 or older.

There is no requirement to work a certain amount of hours per week – it is all about how much you earn.

This means if you only work 10 hours a week but earn £12 per hour, you will meet the minimum earning threshold. Apprentices are also eligible as long as they earn the equivalent to 16 hours at the apprentice minimum wage
AND
You earn less than £100,000 per year.

This applies if you are self-employed or on a zero-hours contract and expect to meet the earning criteria on average over the three months after you have applied for the 30-hours. HMRC will look at data such as your previous earnings to consider whether you are likely to meet the criteria and may contact you for further information if they are unsure.

If you are starting up your own business, you will not be expected to meet the minimum earning criteria in your first year of trading. You will need to provide a Unique Tax Reference (UTR) number to HMRC so that they can check your income at the end of the tax year.
Parents will need to provide Tickton Pre-school with their 'voucher code' given after application and their national insurance number (NI).

© 2020 Tickton Pre-school and Play Pals - Charity No: 1020795. Hosted by NurseryWeb (FootfallCam Company)